Christopher McIntosh is a versatile writer of both fiction and non-fiction. Earlier in his life he worked in publishing in London and subsequently for the United Natios in New York and UNESCO in Hamburg, and has travelled widely throughout the world. He was for several years on the faculty of the Centre for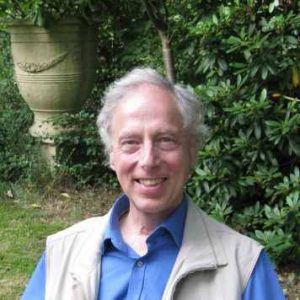 the Study of Esotericism at Exeter University. His non-fiction books include The Swan King: Ludwig II of Bavaria (revised edition, London: I.B. Tauris, 2012); The Rose Cross and the Age of Reason (latest edition, Albany NY: SUNY Press, 2011); Gardens of the Gods (London: I.B. Tauris, 2005); The Rosicrucians (latest edition, York Beach, Maine: Samuel Weiser, 1997); and Eliphas Lévi and the French Occult Revival (latest edition, Albany NY: SUNY Press, 2011). His fictional writing, apart from the present work, includes two collections of stories, Master of the Starlit Grove (Vanadis Texts, 2014) and The Wyrde Garden (Vanadis Texts, 2015) and the novel Return of the Tetrad (Mandrake of Oxford, 2013).
Contact: via Facebook messages.